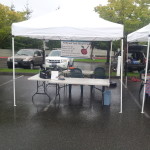 We can sharpen most knives, yard tools, garden tools, mower blades and some scissors.
We do not sharpen sewing scissors, chain saws, motorized hedge trimmers or paper cutters.
We also do not do hair scissors. Most hair scissors need to go to a factory trained person to be done properly.
Sharpening of most other scissors can normally be done and picked up the next day.


scott@federalwayknifesharpening.com
Small Kitchen knives up to 4″ $3.00
Medium Kitchen knives 4″ to 7″ $4.00
Large Kitchen knives 8″ to 9″ $5.00
Kitchen knives 10″ to 12″ $8.00
Kitchen knives over 12″ by quote
kitchen and utility scissors $5.00
Knife edge scissors up to 5″ $8.00
Professional Shears: $10-$20
Machetes 12″ to 18″ $5.00
Large Machetes 18″ to 24″ $8.00
1-2 blade pocket knife small $4.00
Large 3 blade pocket knives $3.00 per
Hunting knives up to 4″ $5.00
Hunting knives 5″ to 8″ $8.00
Hand pruner $3.00
Loopers or Manual Hedge trimmer $5.00
Lawn Mower Blades: Starting at $5.00