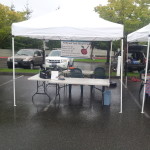 We can sharpen most knives, yard tools, garden tools, mower blades and some scissors.
We do not sharpen sewing scissors, chain saws, motorized hedge trimmers or paper cutters.
We also do not do hair scissors. Most hair scissors need to go to a factory trained person to be done properly.
Sharpening of most other scissors can normally be done and picked up the next day.


scott@federalwayknifesharpening.com
Sharpening Price List                  Minor    Major
Knives up to 4″                         $3.00    $4.00
Knives between 4″ and 8″        $4.00    $5.00
Knives 8″ to 10″                        $5.00    $6.00
Hunting knives to 6″                $5.00    $6.00
Kitchen Scissors                       $3.00    $4.00
Pocket Knives: $3.00 per edge
Machete:                                  $5.00    $7.00
Lawnmower Blade                   $5.00    $7.00
Cleavers $5.00 $6.00
Hedge Trimmers (Not Electric) $6.00 $8.00
Pruners & Loppers:                 $3.00  $4.00
Grass Clippers                          $5.00   $6.00
Hatchets and Axes: $5.00 per edge
Specialty Items $1.00 and up
Minor sharpening means knives in good condition with no chips.
Major sharpening includes very dull knives, knives with small chips or small broken points. Because of the time involved, hand sharpening and serrated knife sharpening are considered major. We do not sharpen sewing scissors, hair shears or thinners.
Repair Prices: An additional charge of $2.00 – $5.00 may apply on knives with severely chipped edges, broken tips, or knives that have worn out of shape. We can reduce the bolster and reshape the blade if your chef's knife does not chop along its full length. Repair work that cannot be completed in the field can be done in our shop, and returned the following Market day. We do not repair handles.
We reserve the right to refuse work for any reason.
All sharpening is warranted for one week from the date of sharpening.